Changing atmospheric conditions may contribute to stronger ocean waves in Antarctica

Source: Phys.org

By Jorge De Pauw - Mon 16 Jan 2017 at 07:23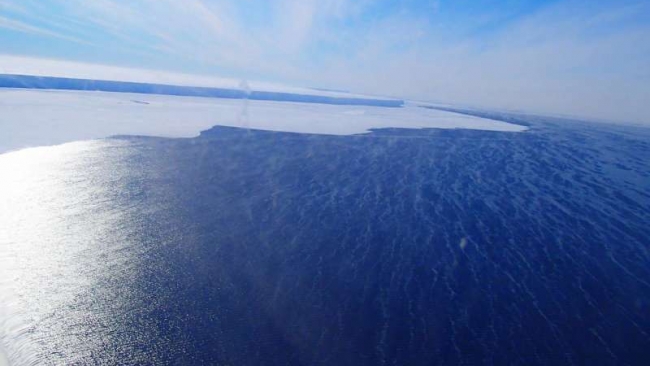 Over the past few years, a large fracture has grown across a large floating ice shelf on the Antarctic Peninsula. The world is watching the ice shelf, now poised to break off an iceberg the size of Delaware into the ocean.

It's not a new phenomenon; this "thumb" of Antarctica, which juts out into the stormy Southern Ocean, has lost more than 28,000 square kilometers of floating ice—almost as large as Massachusetts—over the past half-century. This has included the complete disintegration of four ice shelves, the floating extensions of glaciers.

Now, a new study led by Colorado State University provides important details on the extent of sea ice, which can protect ice shelves from the impacts of ocean storms, in the Antarctic Peninsula.

Read more at
Phys.org
Read more