Lonely Bengal tiger living in 'hellhole' Gaza zoo finally has future 

Source: Daily Mail

By Jorge De Pauw - Wed 24 Aug 2016 at 05:42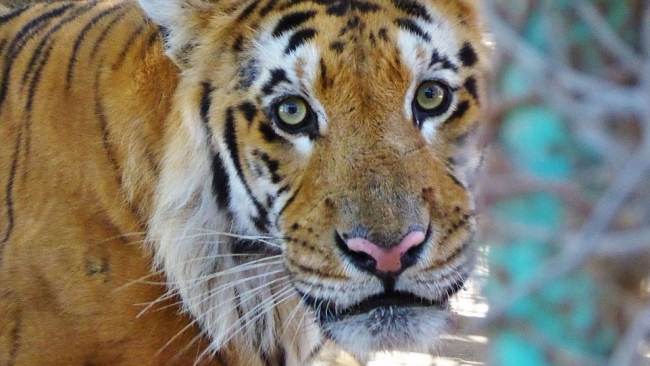 Animals forced to live in a hellhole zoo in Gaza can finally look forward to a brighter future after a heartbreaking rescue. The animals homed in the Gaza zoo include the last Bengal tiger on Palestinian land and a pelican who has shared his enclosure for a year with the bleached bones and rotting flesh of fellow creatures who didn't make it. Now the lorries transporting them and 13 more animal inmates - all that is left of a population that once numbered 65 - are taking them to Jordan where the majority of them will be rehoused in an animal park.

Only Laziz the tiger will not reach journey's end tonight. He is poised to fly to South Africa in the coming days where he will live out his life in a massive enclosure at the Lion's Rock Big Cat Sanctuary. The rescue of Laziz and the other dwellers in the forgotten hellhole that was their home is the end result of a delicate operation.

It began two years ago when Israeli bombs, sealed borders and a lack of basic care for the zoo animals created a perfect storm of suffering for them. But the full horrific story started back in 2007 when around 90 percent of the animals were smuggled into the hermetically sealed territory through the tunnels dug by Hamas fighters used to bring in weapons, food, fuel and medicines.

They were brought in on the whim of a man who thought Palestinians would enjoy a distraction from their grim everyday lives through marvelling at a menagerie of wild things.


Read more