Tiny particles have outsize impact on storm clouds, precipitation

Source: Phys.org

By Jorge De Pauw - Fri 26 Jan 2018 at 09:45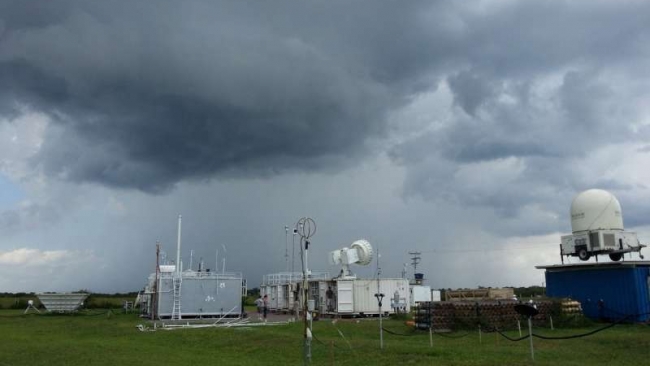 The research focuses on the power of minute airborne particles known as aerosols, which can come from urban and industrial air pollution, wildfires and other sources. While scientists have known that aerosols may play an important role in shaping weather and climate, the new study shows that the smallest of particles have an outsize effect: Particles smaller than one-thousandth the width of a human hair can cause storms to intensify, clouds to grow and more rain to fall.

It turns out that when larger particles aren't present high in a warm and humid environment, it spells opportunity for the smaller particles to act and form cloud droplets. The low concentration of large particles contributes to high levels of excessive water vapor, with relative humidity that can go well beyond 100 percent. That's a key condition spurring ultrafine particles to transform into cloud droplets.

While the particles are small in size, they are large in number, and they can form many small droplets on which the excess water vapor condenses. That enhanced condensation releases more heat, and that heat makes the updrafts much more powerful: More warm air is pulled into the clouds, pulling more droplets aloft and producing more ice and snow pellets, lightning, and rain.

The result: "Invigorated convection," as Fan says - and stronger storms.

Read more at
Phys.org
Read more