Up close and personal on the whale-watching trip of a lifetime: Tourists get so close to a mother and her calves they can PET them
By Jorge De Pauw - Tue 11 Jul 2017 at 07:43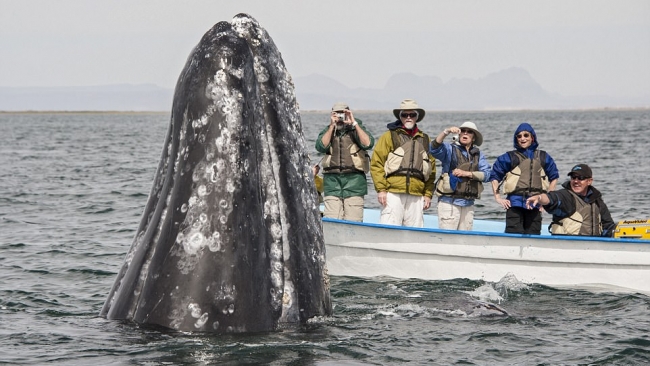 Urged on by their mother, the calves confidently went up to within touching distance of the tour group in San Ignacio Lagoon in Baja California, Mexico.
Around 200 grey whales make an annual 10,000-mile journey over three months from the chillier waters of Alaska, where they live in the Bering Strait between Russia and the US, to the beautiful coastal lagoons on the western coast of Mexico.
It is thought the whales like the shallower coastal waters because it offers protection from pods of killer whales.



Mark Carwardine, the wildlife photographer and zoologist, took these shots on a visit to the area in March. One image clearly shows the impressive white baleen plates – the bony teeth-like bristles that filter seawater for tiny crustaceans.
Read more